---
Play Pacxon
Your goal is to fill the empty space and capture the monsters by building a wall around them.
You can advance to the next level once 80% of the space is filled.
Don't let the monsters touch you, and try to get the power-ups that appear randomly around the screen.
How to Play the Pac Xon Game?
1. Move pacxon into the empty area and back to the wall to capture the area.
Do not let the monsters touch Pacxon or the wall that follows him.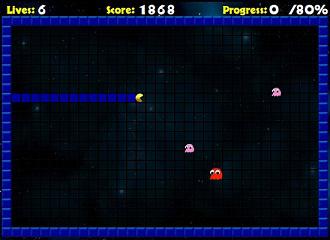 2. Try to grab the power-ups when they appear, they will help you to move faster or will slow down/freeze the monsters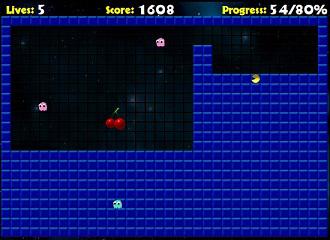 3. Once Pacman Xon filled more than 80% of the area, you can advance to the next, harder, level.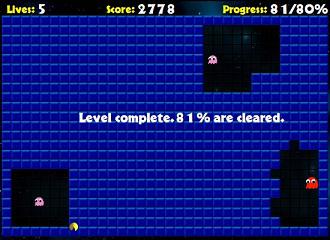 4. The number of remaining lives appears on the top-left side of the screen. You can also view the game's progress on the top-right.
Good luck and Go Pacxon Go!


---